February 26 - April 2, 2016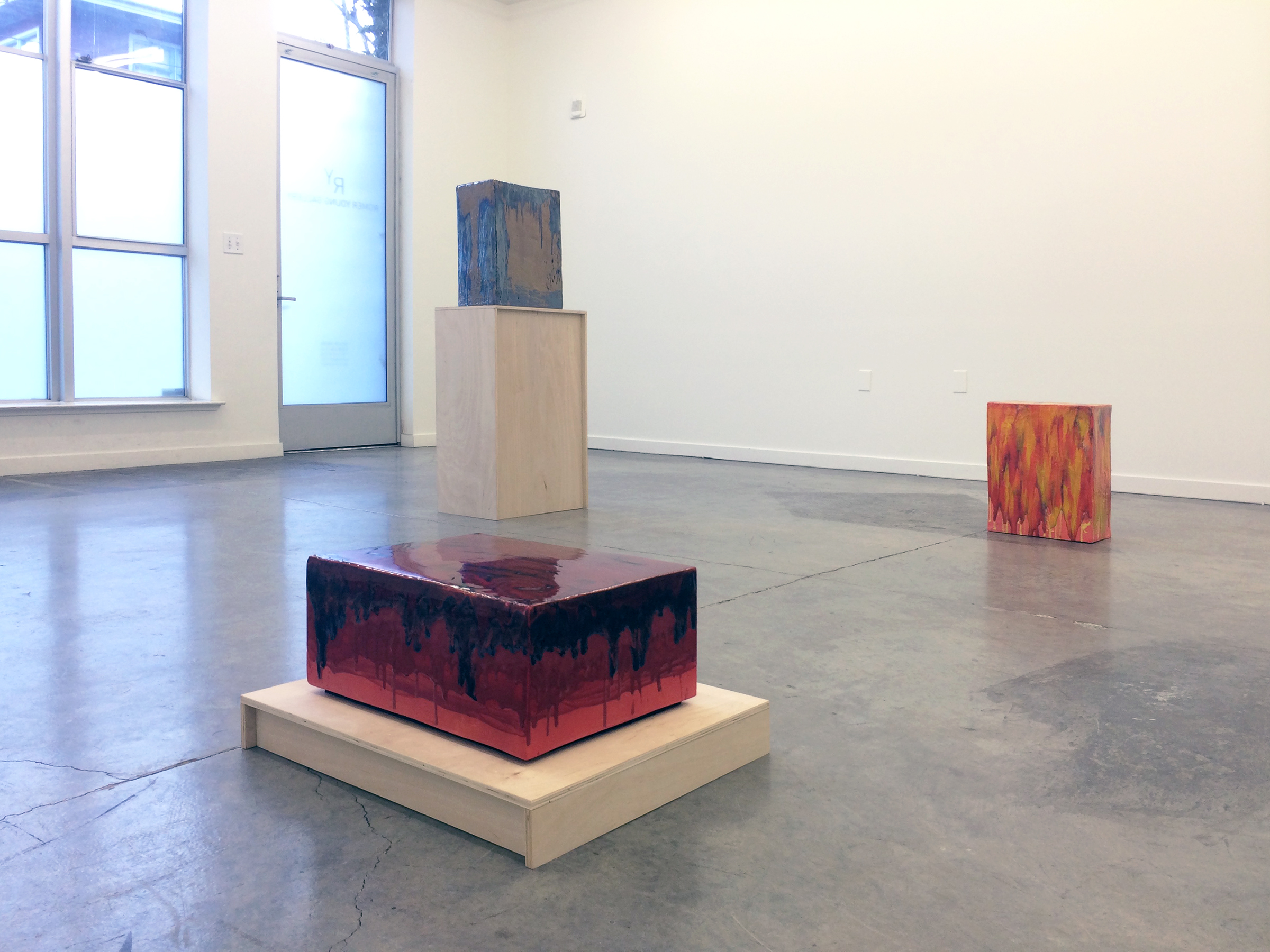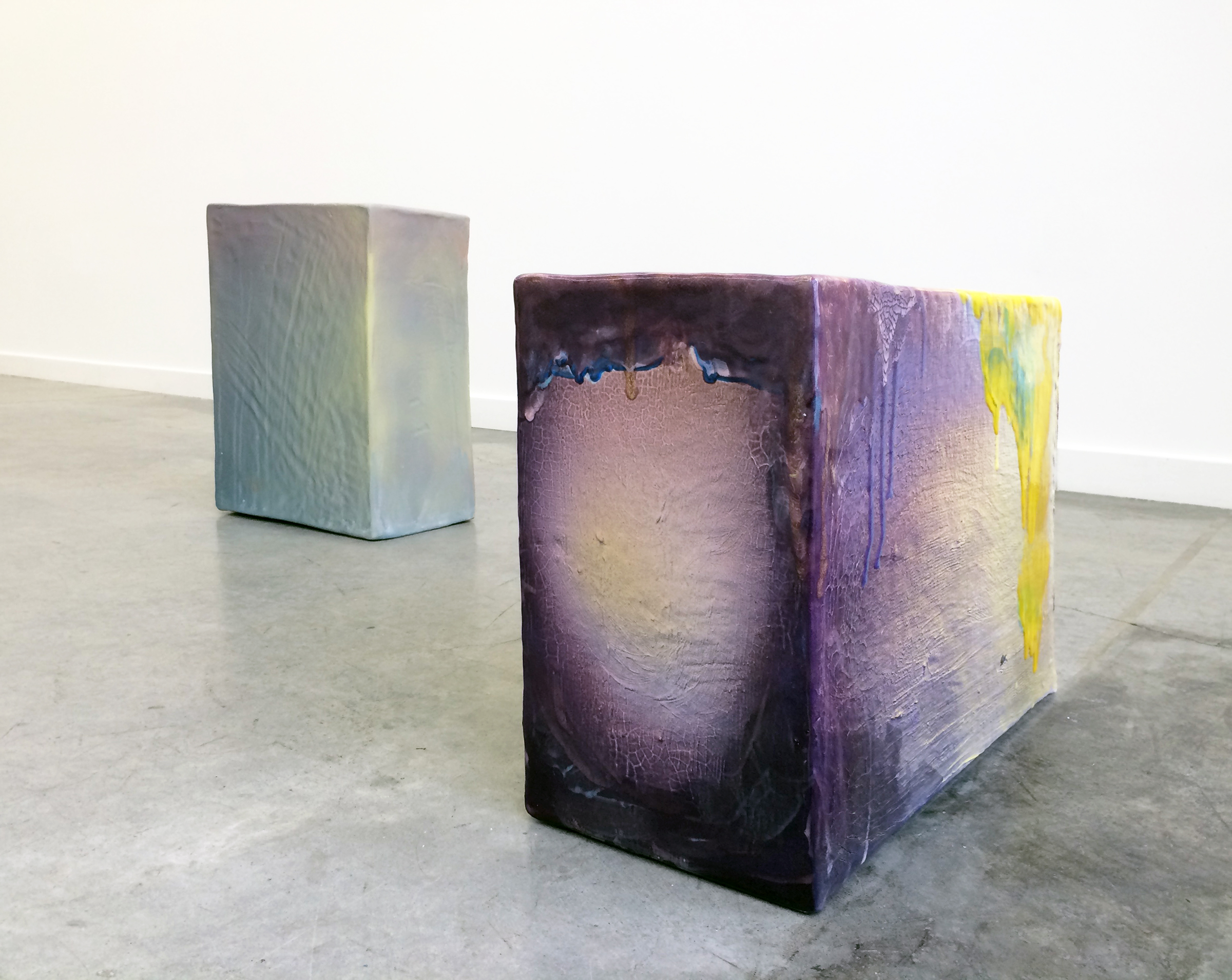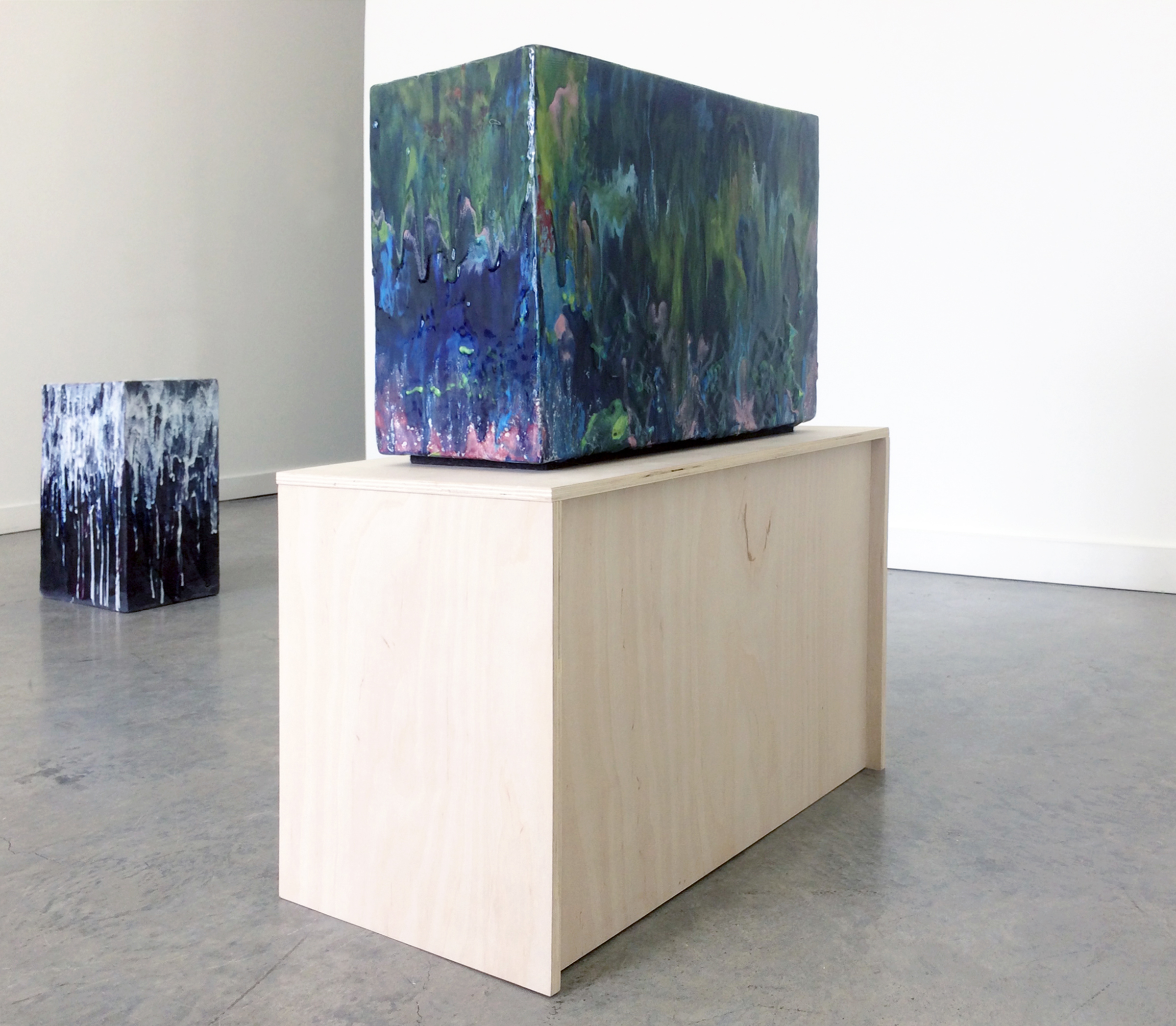 Romer Young Gallery is pleased to present its third solo exhibition with artist ERIK SCOLLON. and/both presents a new series of larger ceramic objects that suggest attitudes of engagement and embodied aesthetics. There will be an opening reception for the artist on Friday, February 26th, 6-9pm.
Conceptually the works are a continuation of his ideas about queerness and functional ceramics; materially they expand his indulgent love of glaze and color; but formally they mark a departure from his earlier representational forms. In A Moment Lasts Forever Until It's Gone, Scollon presented a series of objects that were a physical manifestation of himself and his mid-life look at the body, hope, love, beauty, heartbreak and their insistent impermanence. For this exhibition, Scollon introduces us to a series of ceramic blocks, seductive in color but intentionally ambiguous in scale inspired by John Mason, Scott Burton, and Tony Smith. Scollon describes these colorful ceramic boxes as being "the queer babies of the three, but raised by Mary Heilmann." Their reductive form and unexpected simplicity opens up the possibility for individualized and particularized engagements, both emotional and intellectual. Elusive and allusive, the forms evade any particular definition, thus promoting particularity and possibility. The units exist in a state of negotiation, activating the viewer's encounter and opening up the ways in which the viewer is implicated in the work.
Scollon thinks through these minimal boxes via the logic of queer versatility and the physical relationality that underwrites them. They are a pathway to an affective and emotive experience for the viewer. Their form is austere, but their color is luscious and seductive. Their scale is intimate and direct, but their role unforeclosed. They both respond to the user and become what the user needs them to be. They invite you to be versatile and switch up your relation and engagement so that both you and the objects occupy successive states of relation, or even simultaneous capacities. They are intimate objects for the home and aesthetically distanced contemplative objects. They are not furniture as painting or painting as furniture. They will meet the viewer on the terms they approach it with. As Scollon says "I like the idea of experiences with objects having duration, beginnings and endings. If it can begin and it ends, it can be flexible and change. Always embodied and lived." It's a simultaneous queer obliteration and affirmation of fixed understanding. It's and/both.
ERIK SCOLLON is an artist and educator based in San Francisco, California. Scollon was recently the artist in residence at Albion College, MI and Watershed Center for the Ceramic Arts in Maine. In 2008 Scollon was selected to participate in Yerba Buena Center for the Arts' Bay Area Now 5 show. His work has been exhibited and seen in venues as diverse as galleries, craft fairs, museum shows, and gay biker bars. He teaches at California College of the Arts and UC Berkeley.