ROUTE
Molly Smith
February 22 - March 30, 2013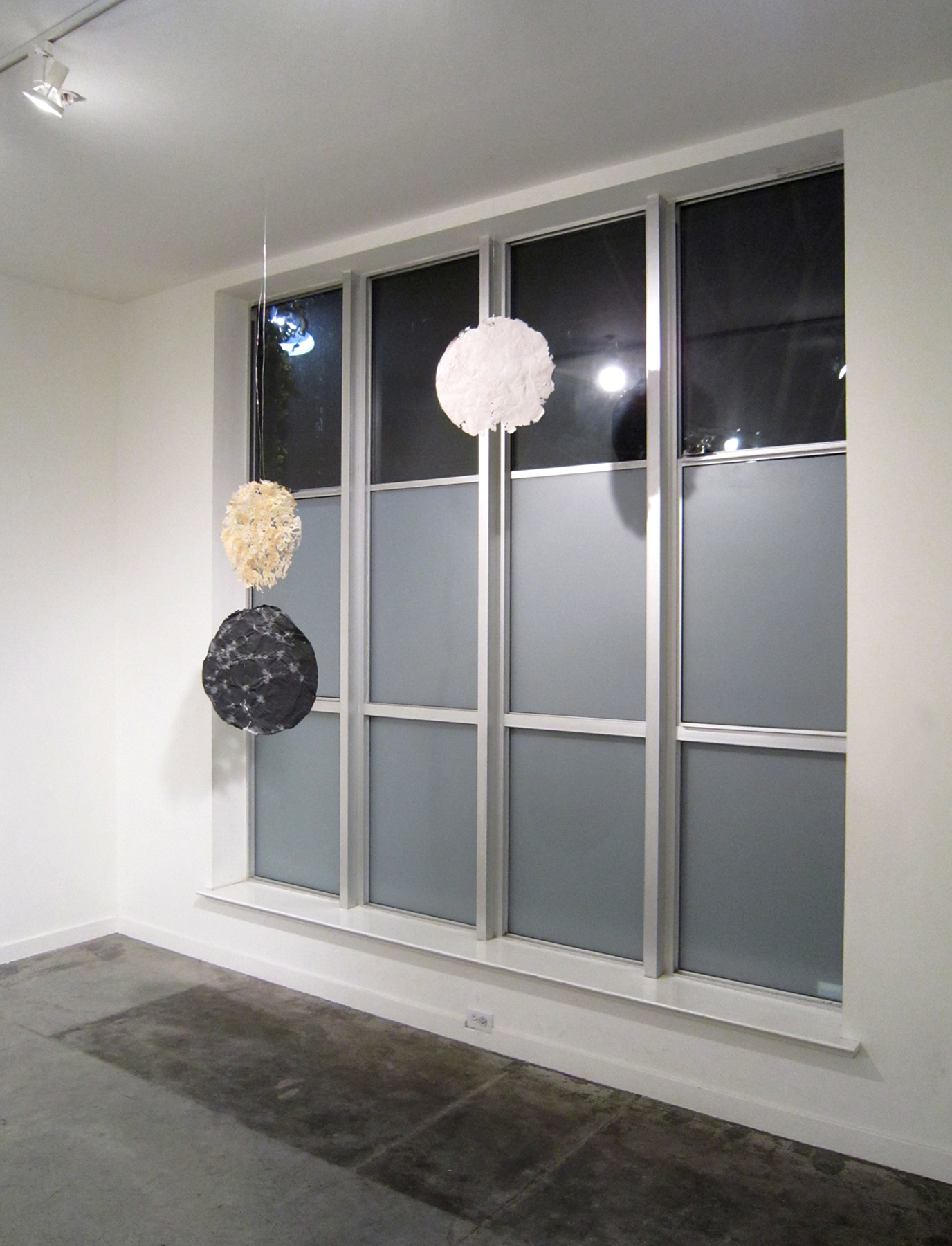 Romer Young Gallery is pleased to welcome New York artist Molly Smith for Route, her first solo exhibition at the gallery. There will be an opening reception for the artist Friday evening, February 22, 6-9PM.

Smith uses found and handmade materials to construct sculptures and drawings in response to the impermanence of her surroundings. The works in the show rest, hang, balance, and stand in arrangements that emphasize the transient and ephemeral, suggesting the possibility of further transformation.

To make the works for this show, Smith has made each new environment her studio. Smith writes:
I have been traveling across the country for half a year. This time has been about moving, navigating places and finding a way. Along that way I made things out of materials I collected from the places I pass through. These things exist as sketches and are allowed to be in transitive states. For me, this way of working matches the fleeting nature of my impressions from brief experiences and encounters in unfamiliar areas. My hope is that the objects hold the energy of the instance of their creation and might resonate a sense of presence, of being aware of a moment. Their figuring out is their essence.

My ways of making have been challenged and adapted by limitations and constraints during this journey. It has required the forms the work takes to be compact, mutable and economical. All materials have been found, collected or transformed. My own clothing, stained fabric, natural refuse and recycled paper are all materials I use. My partner and travel mate works with me to create supports for the pieces. Making has become more deeply integrated in my everyday living.

Smith's work addresses the everyday and the effects of the passage of time. Her new series of watercolors, Forecast, consists of 7 paintings grouped together on a narrow shelf. The paintings are made by applying ink into water on the paper's surface and moving the color intuitively to find an image reminiscent of a moment in the sky. Each day only one painting faces forward while the others are turned against the wall. The uncontrolled and accidental imagery that occurs on the backside of the pieces are given equal importance as the front. The series suggests the impossible nature of prediction and expectation.

Molly Smith was born in 1976 in Kansas City, Missouri. She obtained her BFA from the Rhode Island School of Design in 1999 and her MFA from Columbia University in 2004. Smith has had solo exhibitions at Kate Werble Gallery, New York; Santa Barbara Contemporary Arts Forum, California and KS Art, New York. Her work has been included in group exhibitions including Paula Cooper Gallery, New York; Sikkema Jenkins & Co, New York; Leo Koenig, New York; Contemporary Arts Center, Cincinnati, Ohio; Gallery Min Min, Tokyo, Japan; Roger Bjorkholmen Galleri, Stockholm, Sweden; and Midway Contemporary Art, St. Paul, MN. She is represented by Kate Werble Gallery, New York.