September 16 - October 29, 2016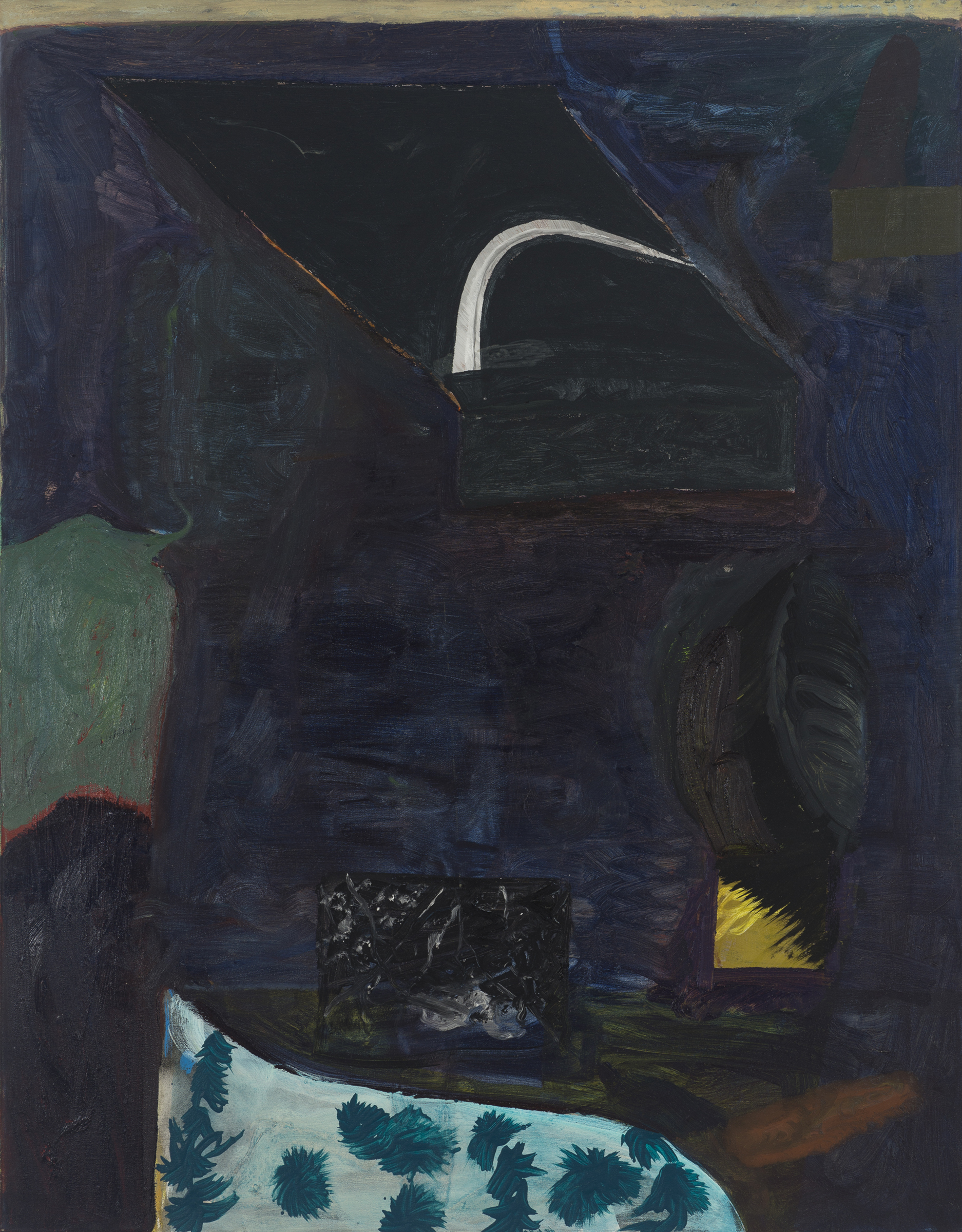 Romer Young Gallery is pleased to present Silent Servant, its third solo exhibition with German painter Christoph Roßner. There will be an opening reception for the artist on Friday September 16th, 6-9pm.
"To me, the process of painting is not to be understood as a simple visualization of ideas but as the discovery of the idea itself… Searching for ambiguity is a pivotal concern of mine." - Roßner
Roßner's paintings exist in a dreamlike state, in the borderland between abstraction and representation. The arrangement of things, interiors and surrounding environments in his paintings are mostly commonplace, almost banal. The title of the exhibition, Stummer Diener (translates to Silent Servant) comes from the German name for the furniture type that became popular in homes of the expanding middle class during the Biedermeier period. The Stummer Diener - the valet stand - generally sits in the entrance and is used as a repository for personal items: keys, wallets, glasses, papers and the like. Roßner uses our familiarity with these items and spaces as an opportunity to re-frame and re-introduce as strange. In their transformed shape they are newly worthy of depiction. In the process of removing them from their task and function, and abstracting, they become pure painting.
Formally, Roßner begins with a basic idea and repeatedly alters an image in a meticulous process of visual discovery, working until he considers it completely finished. Traces of the developmental process – such as overpainting, the insertion of drawings and the smearing of colors – remain deliberately conspicuous, conveying the production process to the viewer. These traces are essential to the work's impact. The process is slow and the paintings reveal their full effect when approached at the same speed, slowly. "My effort is using the means of painting in such a way that I can create an atmosphere of concentrated tranquility, otherworldliness and melancholia."
CHRISTOPH ROßNER was born in Zwickau, Germany and currently lives and works in Leipzig. Roßner recently had his first solo museum exhibition at the Leonhardi Museum, Dresden. His work has been exhibited at Halsey McKay Gallery, New York; Galerie Axel Obiger and Kunstraum Bethanien in Berlin, Germany; Galerie Baer, Galerie Zanderkasten and Galerie Treibhaus in Dresden, Germany; Förderverein Aktuelle Kunst and dst.galerie Munster, Germany; Museumstraat 25, Antwerp, Belgium.