/SLASH/
AMANDA CURRERI, BRUNO FAZZOLARI, JONN HERSCHEND, PETER KIRKEBY & JOSH PODOLL
June 20 - July 26, 2014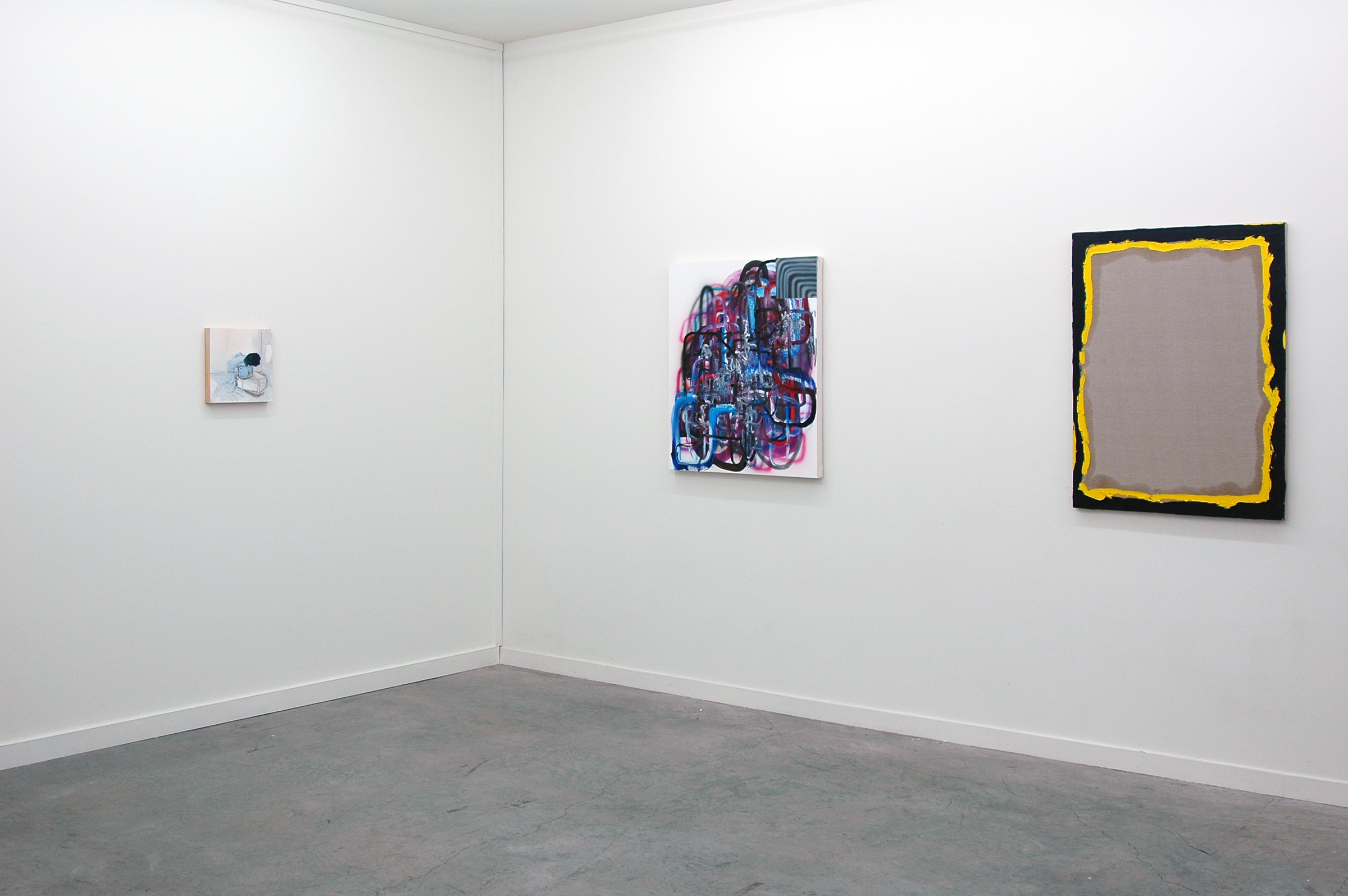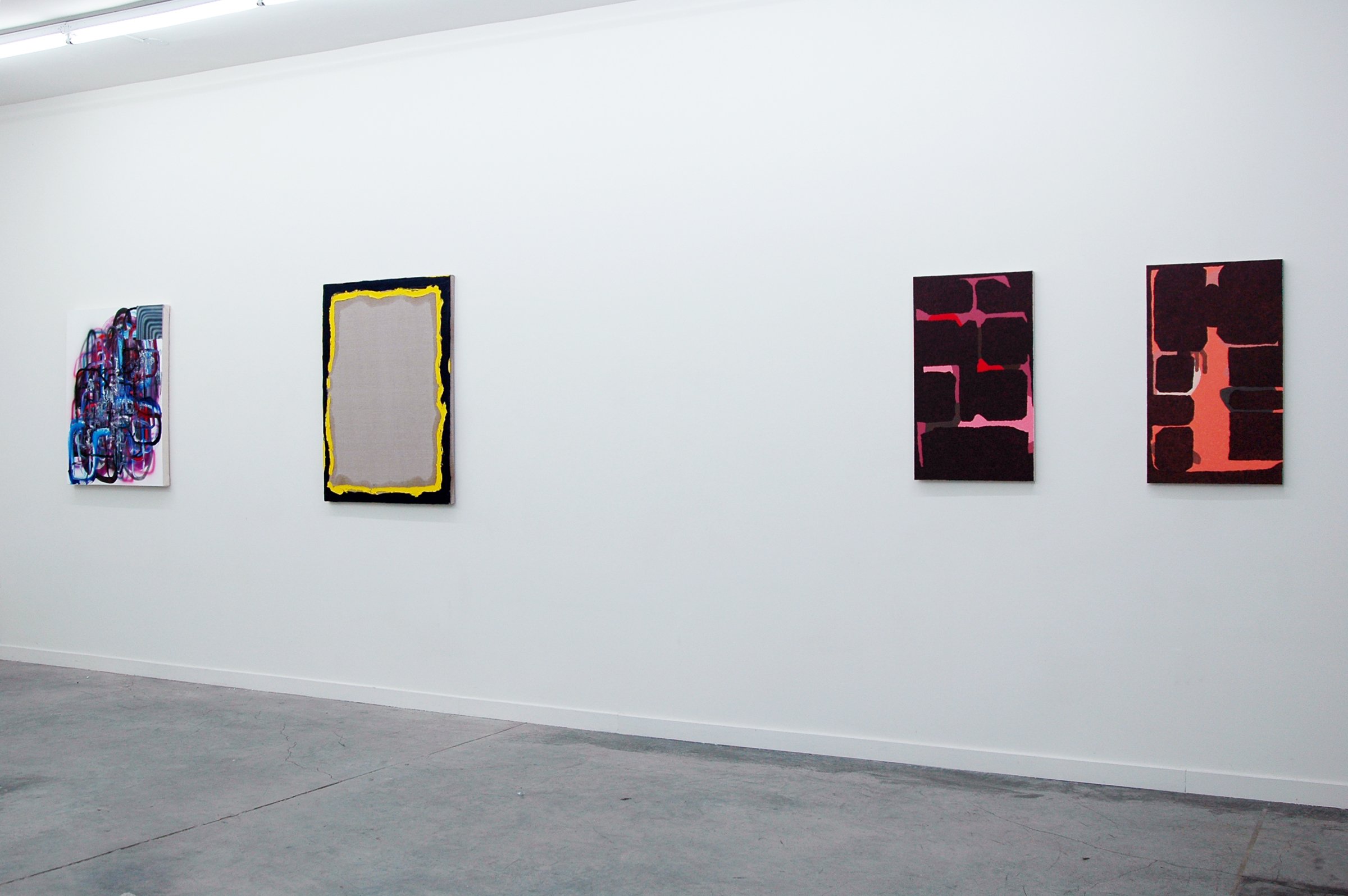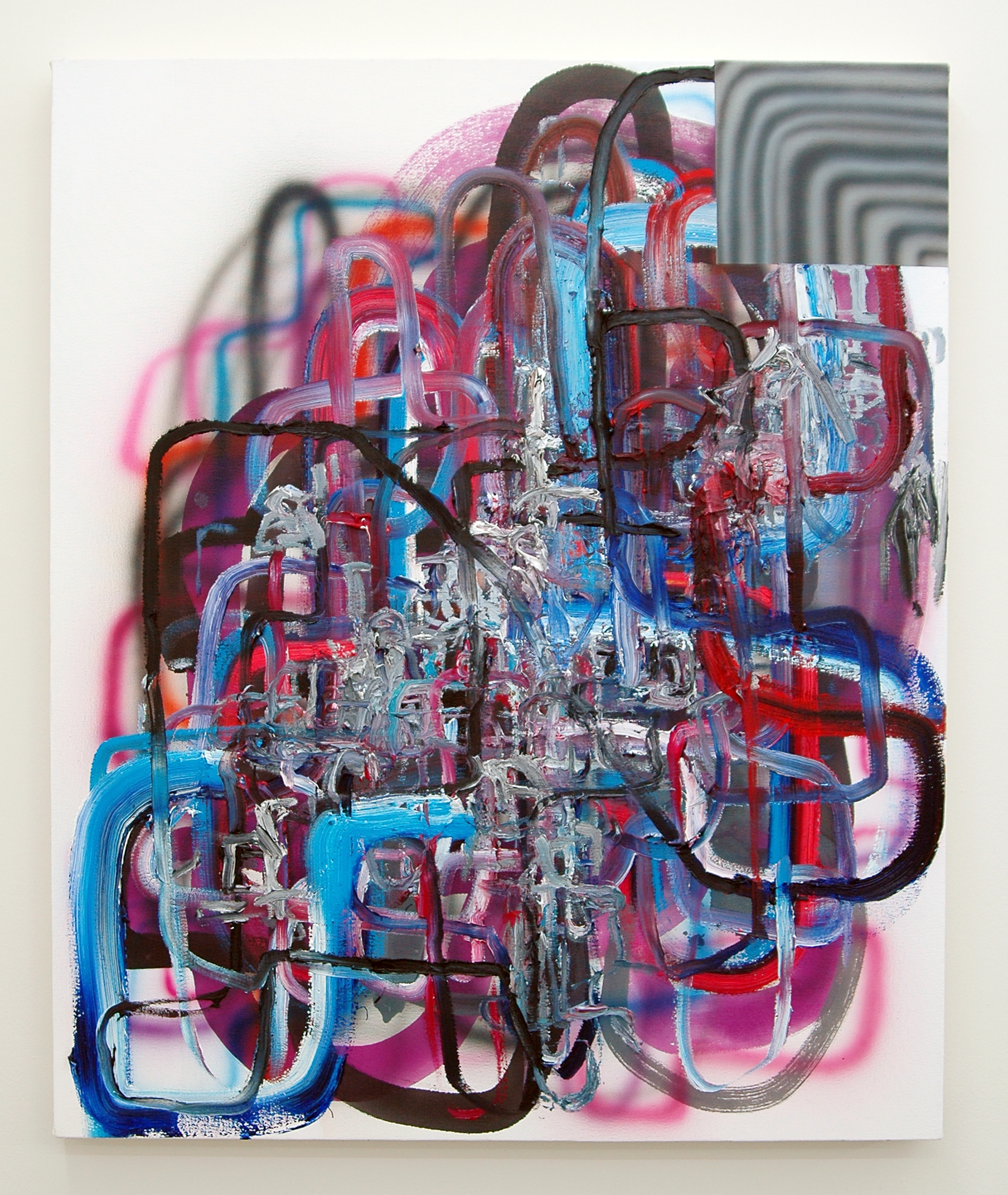 Romer Young Gallery is pleased to present /SLASH/, an exhibition featuring the paintings of five artists: Amanda Curreri, Bruno Fazzolari, Jonn Herschend, Peter Kirkeby and Josh Podoll. There will be an opening reception for the artists on Friday, June 20th, 6-9pm.
In 1995 the Pittsburgh Steelers drafted an All-American quarterback from the University of Colorado. His name was Kordell Stewart. At the time, the Steelers didn't know what to do with him. They had a starting QB and Stewart didn't exactly fit the mold of the traditional QB, but he was a freakishly good athlete. So what did they do with him? They made him a Quarterback / Running Back / Wide Receiver / Punter and nicknamed him Slash. Few players have the ability and raw talent to play a combination that includes the quarterback position. Stewart became the quintessential Slash player with the ability to play multiple positions on the offensive side of the ball, making him a threat to run, pass, or catch on any given play.
Like Slash, the artists in this exhibition are a mash-up of talents. Some are better known as painters while others are better known for their /SLASH/ other talent. Their alternate practices openly inform and are informed by their long history as abstract painters. /SLASH/ the exhibition presents to you: Painter / Perfumier / Performance Artist / Filmmaker / Fine Art Framer / Fashion Designer.
Perfumier Bruno Fazzolari thinks of perfume as an "abstract art form." He creates artisanal, contemporary scents that are hand poured in small batches. He has received a multiplicity of awards from the San Francisco Artisan Fragrance Salon and his scents are critically reviewed and were featured in Bruce Hainley's "Best Of" list for Art Forum. Performance Artist Amanda Curreri has made a name for herself as a critically acclaimed sociopolitical performance artist. Her work delves into the nuances of power structures, identity and sexuality and her performances engage viewers to become participants, creating community in unlikely environments. She was most recently featured in Proximities 3: Import/Export at the Asian Art Museum, curated by Glen Helfand. Filmmaker and experimental publisher Jonn Herschend's off kilter mocu/docu/narrative films explore fiction, reality and the narrative structures that we employ as a way to explain the chaos and clutter of our everyday lives. His films have been exhibited in film festivals nationally and internationally, most recently at the 2014 Whitney Biennial and at SFMOMA as a SECA awardee. His publication, the THING Quarterly, has included contributions by luminaries John Baldessari and Dave Eggers among others. Fine Art Framer Peter Kirkeby has been producing custom fine art frames for artists and institutions in San Francisco and beyond for the past 20 years, a tradition that his family began over 40 years ago in the Bay Area. Fashion Designer Josh Podoll began a line of graphic tees in 2003 that has since blossomed and evolved into The Podolls, a line of stylish, sustainable, handcrafted garments for women designed by he and his wife Lauren. In October of 2013 The Podolls opened a flagship store in the Bay Area and the collection is carried by some of the country's leading boutiques.