STAY, JUST FOR A LITTLE WHILE
Deric Carner
May 16 - June 14, 2014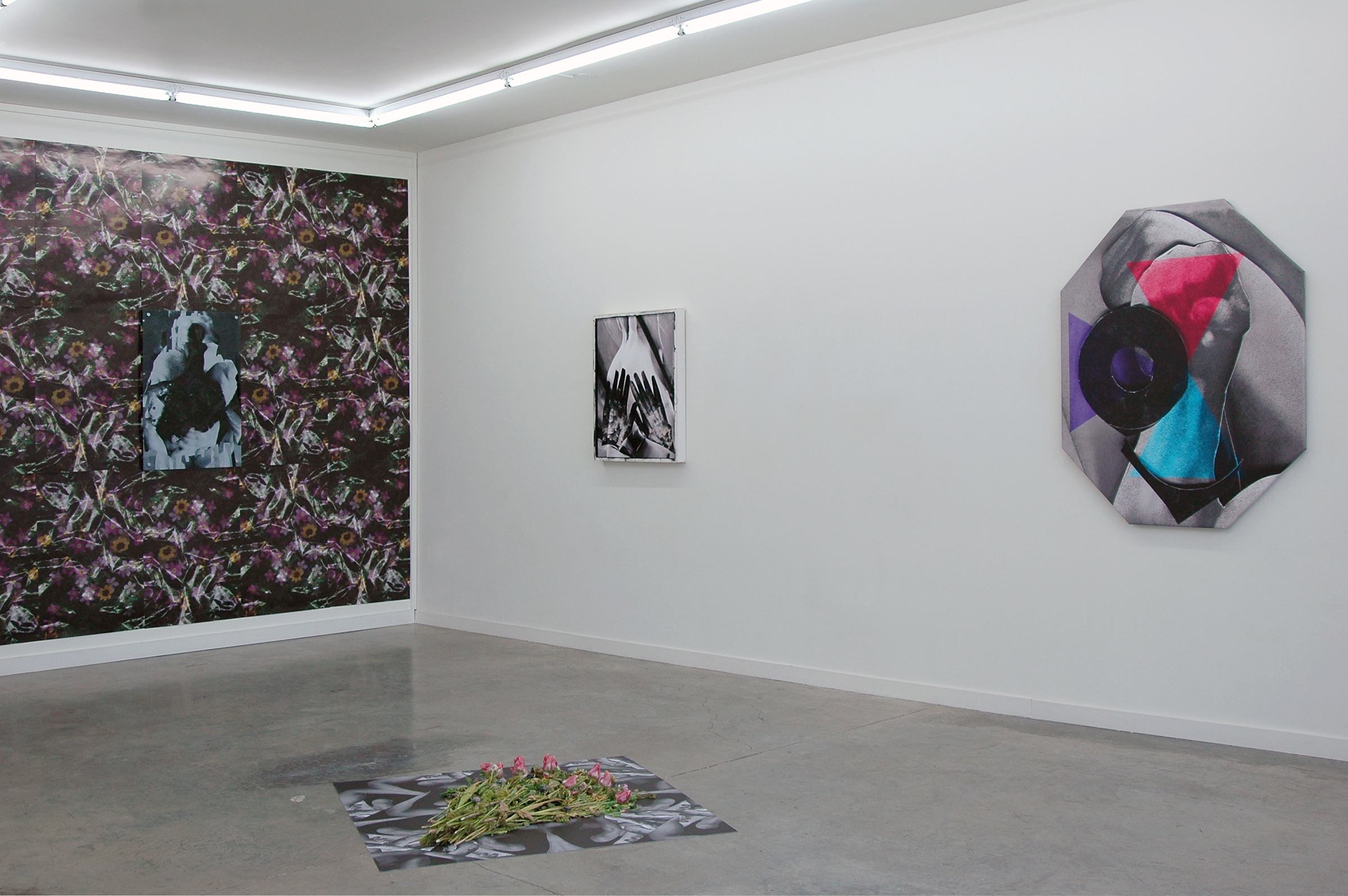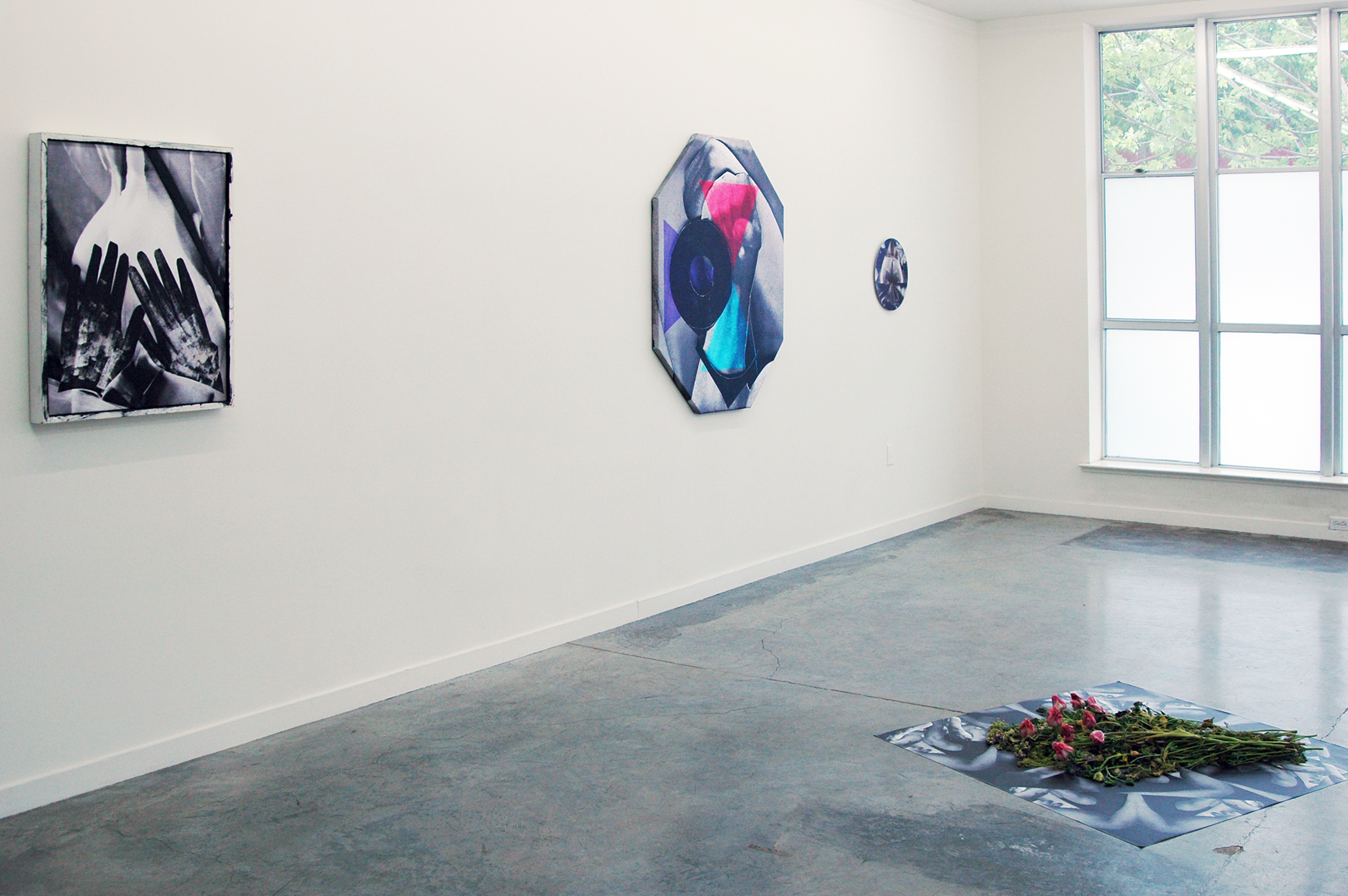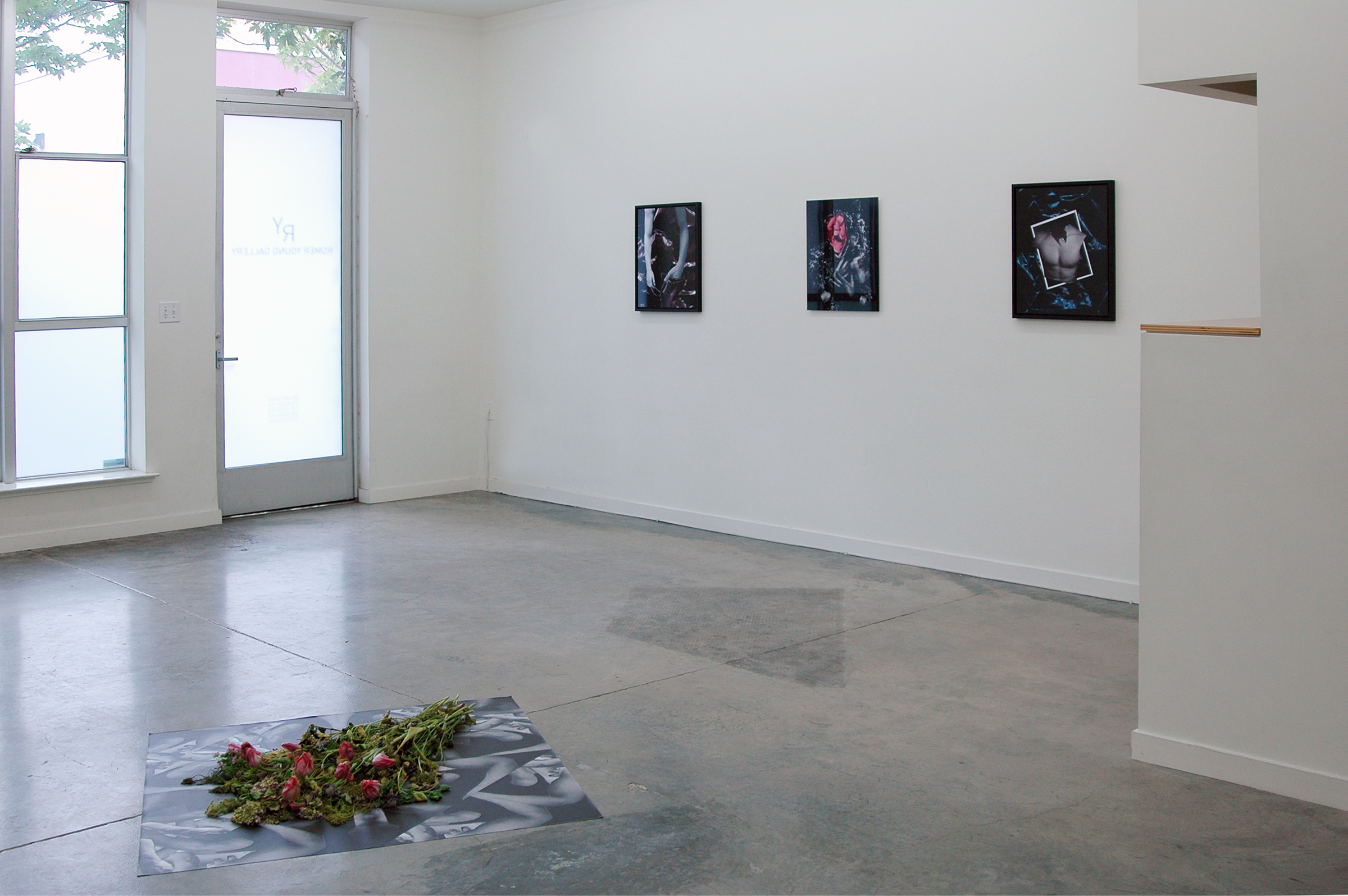 For his fourth solo show at Romer Young Gallery, Brooklyn based artist Deric Carner has created a new body of work inspired by gay literature. The candid writings of Andre Gide, Ned Rorem, Kevin Bentley, Mercedes de Acosta, Jean Genet, Kevin Killian, Brad Gooch and John Rechy serve as starting points for abstracted figurative works on the theme of liberated desire. Continuing his intermedia approach to image and icon, Carner presents a provocative collection of scanner based prints in a site-specific installation. The exhibition will open on May 16th and runs through June 14, 2014.
Carner creates his hybrid work by transforming existing imagery through cutting, tearing, folding and overpainting. He uses vintage beefcake, contemporary tumblr porn, generic jpegs, and his own photography and studio materials to assemble images directly on the scanner bed and in photoshop. His synthetic process and evident mark-making produces a fresh and personal take on the indexical imagery. Carner enters the materials of his—at times, alienated—cultural history and links it with a narrative outlook of poetic sexual radicality. The writers he has chosen for these homages express a range of advanced positions relating to promiscuity, creativity, s/M, and gender queering.
The need to re-appropriate the gay body/narrative in the image of glamour, freedom, artistry—in the face of contemporary assimilation, unimaginativeness and risk-aversion—is not to promote irresponsibility or nostalgia, but to delight in possibility and playfulness. This is an attitude and message relevant to anyone who enjoys a perverse and unrestricted approach to living.
There was nothing constrained here, nothing precipitate, nothing doubtful; there is no taste of ash in the memory I keep. My joy was unbounded, and I cannot imagine it greater, even if love had been added. How should there have been any question of love? How should I have allowed desire to dispose of my heart? No scruple clouded my pleasure and no remorse followed it. But what name then am I to give the rapture I felt as I clasped in my naked arms that perfect little body, so wild, so ardent, so somberly lascivious?
- André Gide, If it Die, 1935
In Loveland, only a few colors stain the crystal radiance of the skies, gray, pink, white, black; someone holds you for a few minutes, then lets you fall to the rocks, and nothing hurts, and you're never betrayed. All your allegiances are to the holy. All the phones are tapped. If there's someone younger than you in the nightclub he or she's an enemy agent to whom you must show the marked roadmap and speak the secret words. Once you've made your way there, you never, never grow old. First he frightened me, then he made me come, then he amused me, then he left me, then he made me recall him.
- Kevin Killian, Bedrooms have Windows, 1989
Deric Carner (b. 1975) lives and works in Brooklyn, NY. He received an MFA at the Piet Zwart Institute, Rotterdam, NL, 2005; with a concurrent MA from the University of Plymouth, UK, 2005, and a BFA in Studio Art from the University of California at Santa Cruz, 1998. He has participated in group and solo exhibitions including: Silhouette, Blackburn 20/20, New York 2013; The Light that Failed, Romer Young Gallery, San Francisco, 2012; Telefone Sem Fio: The Word-Things of Augusto de Campos Revisited, EFA Project Space, New York, 2011; Power to the People, Australian Centre for Contemporary Art, Melbourne, 2011; Hypnotic Show, Artists Space, New York, 2009; and BMW, IX Baltic Triennial of International Art, CAC Vilnius, 2005. Carner received a SFAC grant on 2008 and a MacDowell Fellowship in 2009.