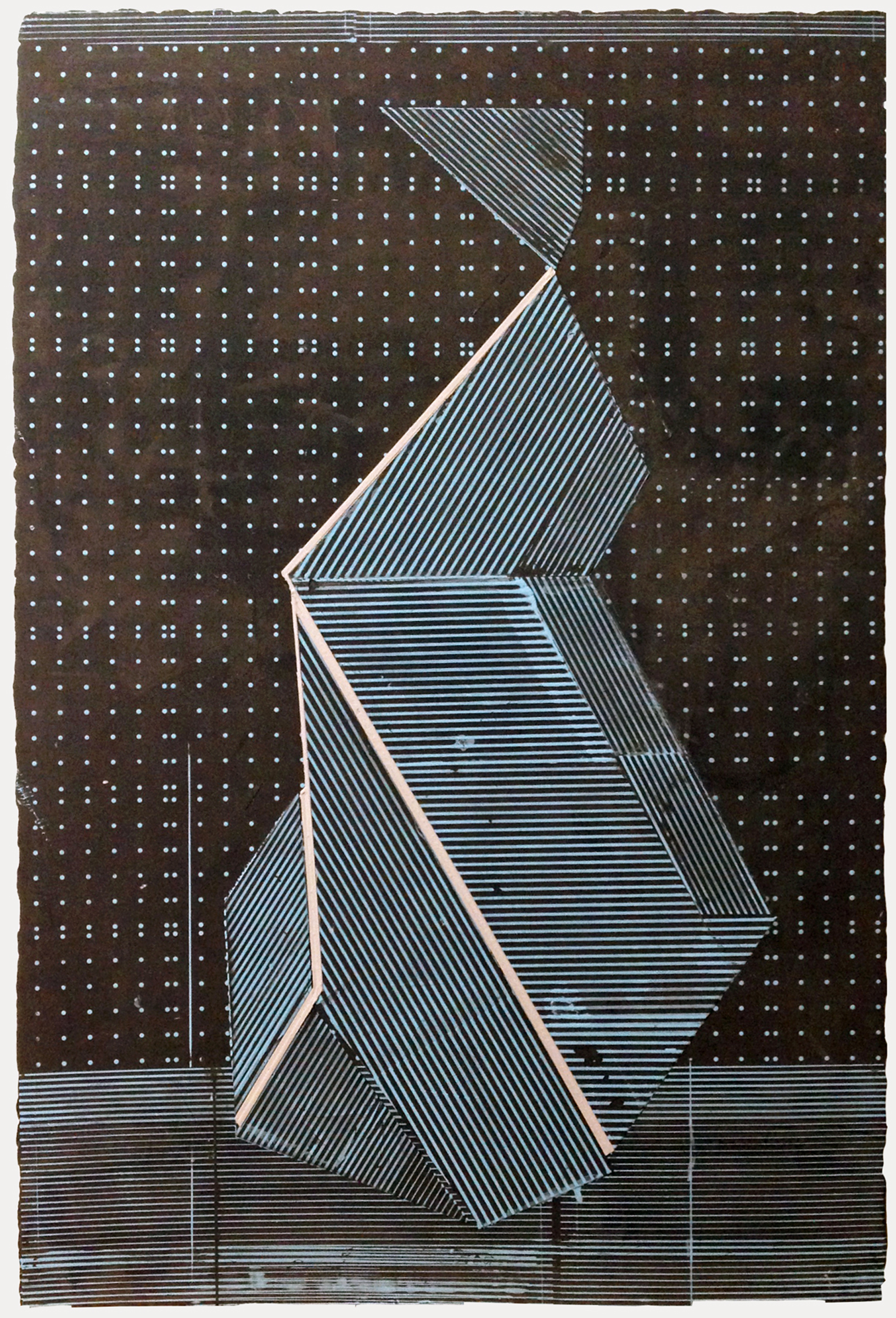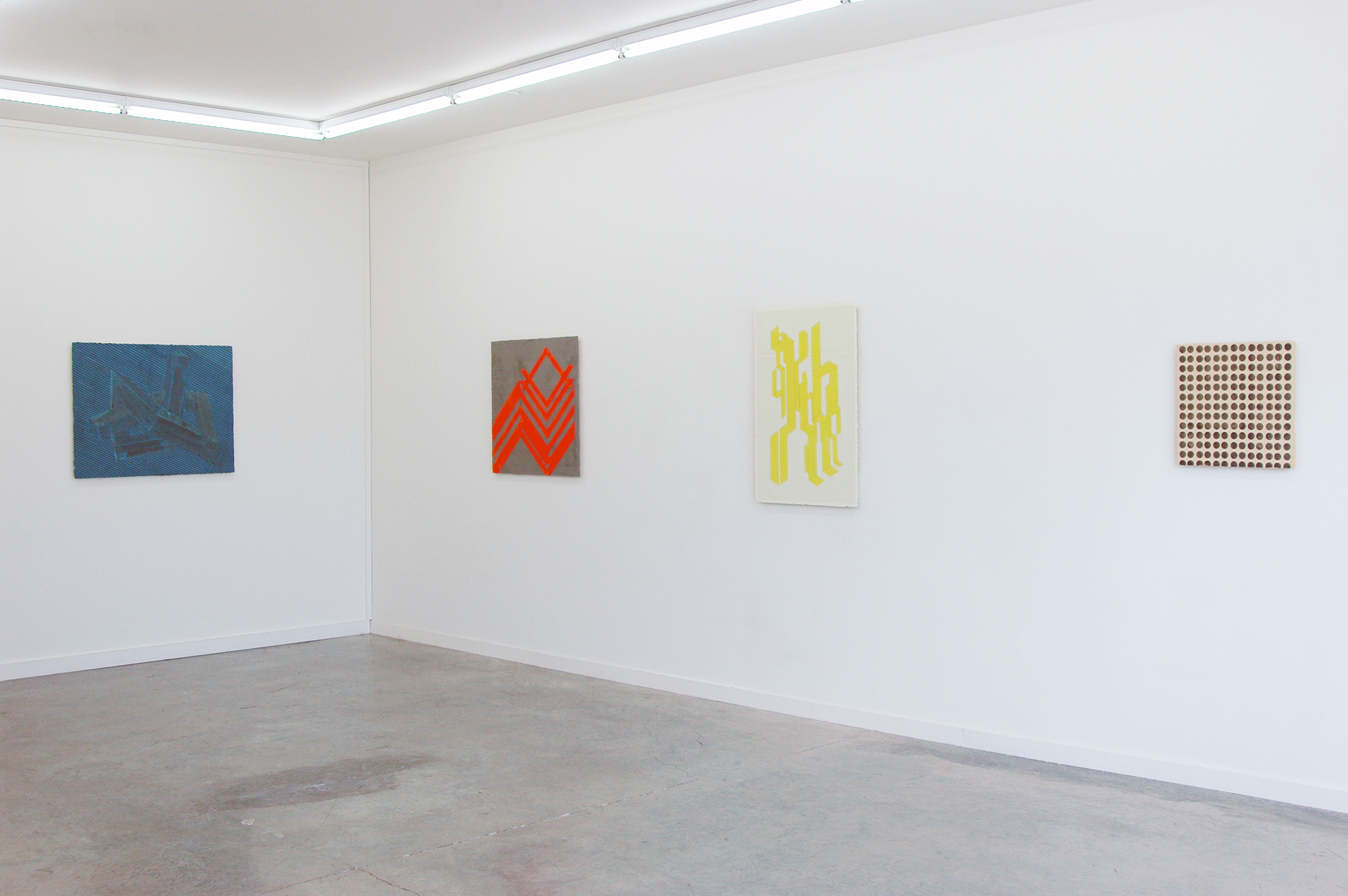 Romer Young Gallery is pleased to present its first solo exhibition with New York artist Elise Ferguson, Striped Knot. Ferguson's work is an interpretation, via abstraction, of interior space and the flexible nature of perception. Using pattern and color, along with a range of process driven approaches and modern materials, Ferguson creates works based on mathematical puzzles and geometric variation. The results are beautiful works that blur the boundaries between painting and sculpture.

Inspired by Louis Kahn's uncamouflaged use of cement – with seams showing, the irregularities celebrated – her works embrace their inherent materiality and have a distinct object-like quality. Ferguson uses what would typically be described as a sculptor's materials: plaster and metal on a mdf panel. The plaster is pigmented and trowelled on - layer upon layer to nearly sculptural levels, in the end building up as many as 30 layers. She welcomes chance into the work, thus allowing the materials to do something beyond the expected.

"When composing, I rely on geometry as a language, but use it intuitively. Once marks are made and first colors chosen, the progression of the composition becomes something of a call and response. Step-by-step things get improvisational, each new gesture springing from the last. I work until the image says stop..." This improvisational process yields to work that is cerebral yet physical, work that reflects Ferguson's endless fascination with materials and their physical limits and capabilities.

Elise Ferguson lives and works in Brooklyn, NY. She has had recent solo exhibitions with Halsey Mckay Gallery, White Columns, Envoy Enterprises, NY and at Illinois State University. Her works have been included in exhibitions at Luhring Augustine, Team Gallery, Dieu Donne Papermill, The Sculpture Center, Andrew Kreps, and CRG Gallery, NY; Fourteen30 Contemporary, Portland; Norwich Galllery, England; Lothringer Dreizen, Munich; among others.