THE HUMAN ERROR
Gwenaël Rattke
Opening Reception: June 15th, 6:00-9:00pm
Exhibition Dates: June 15 - July 21, 2018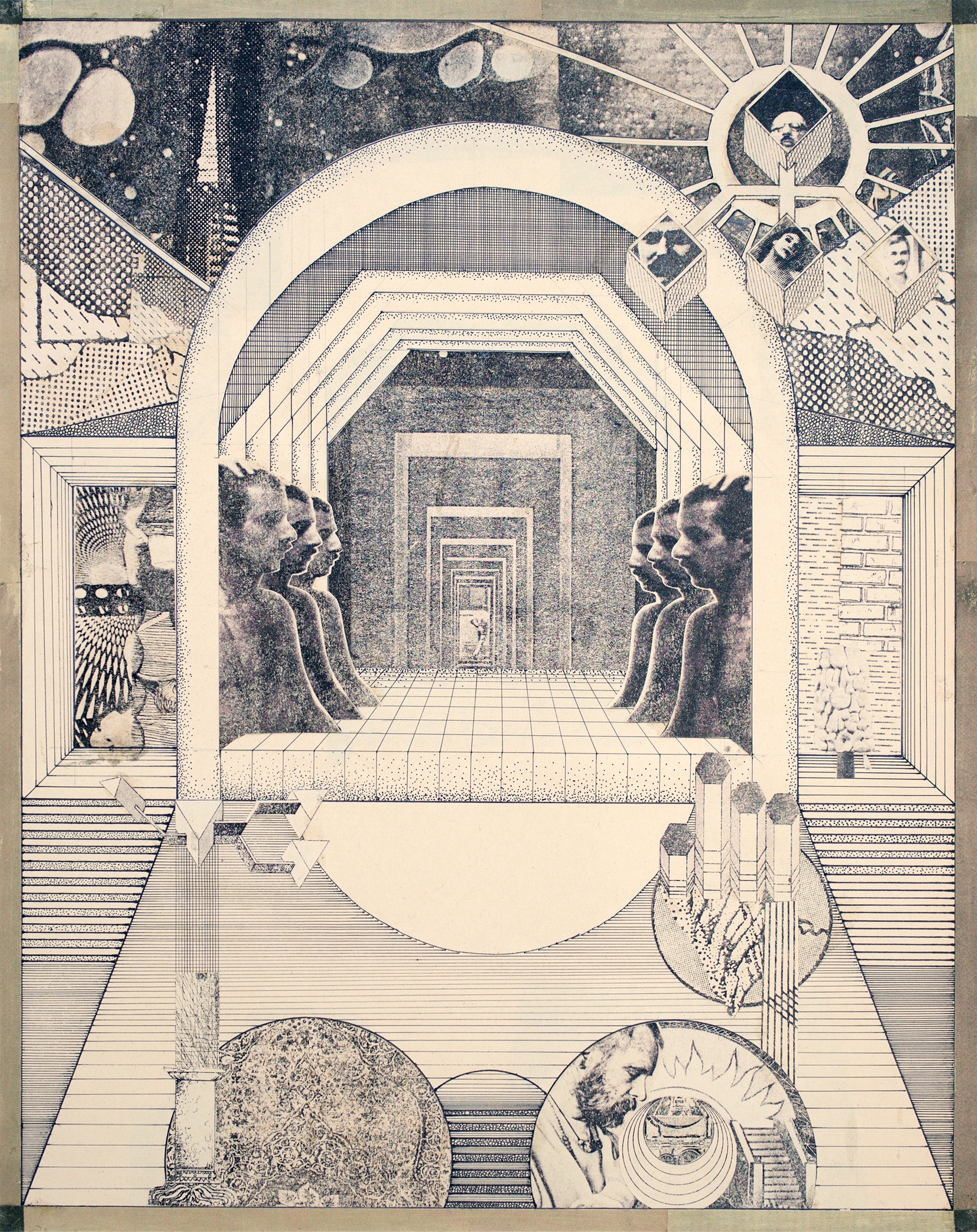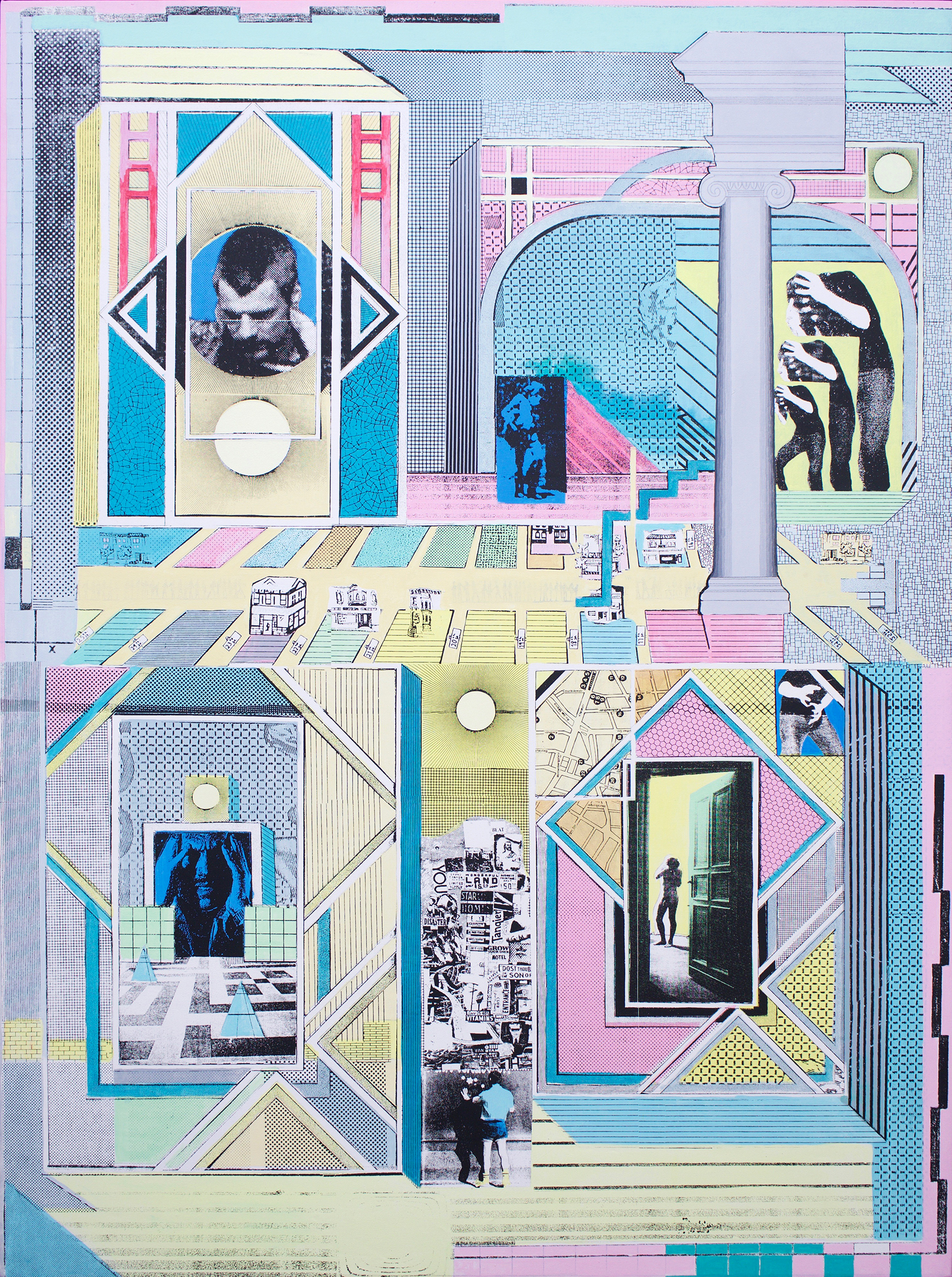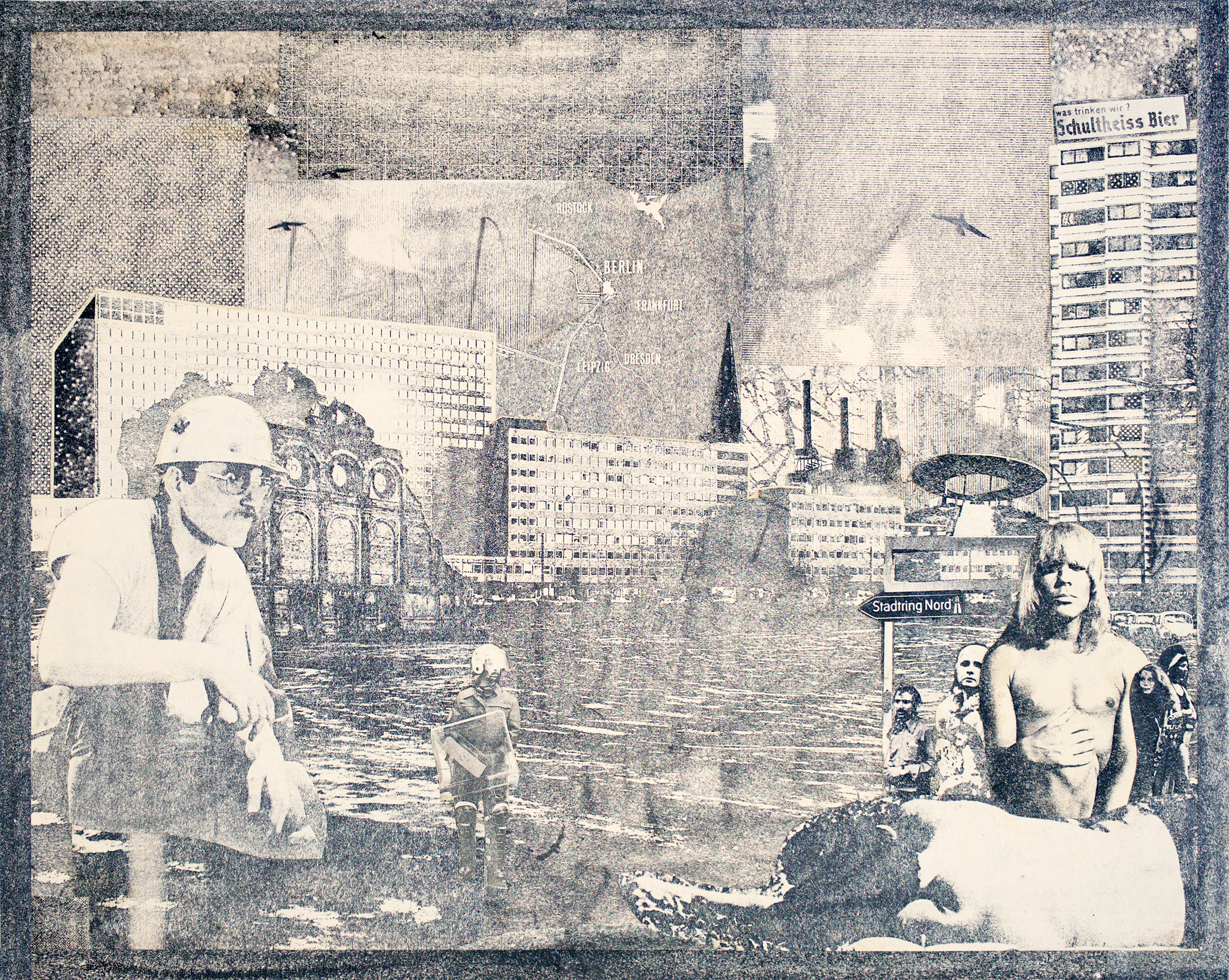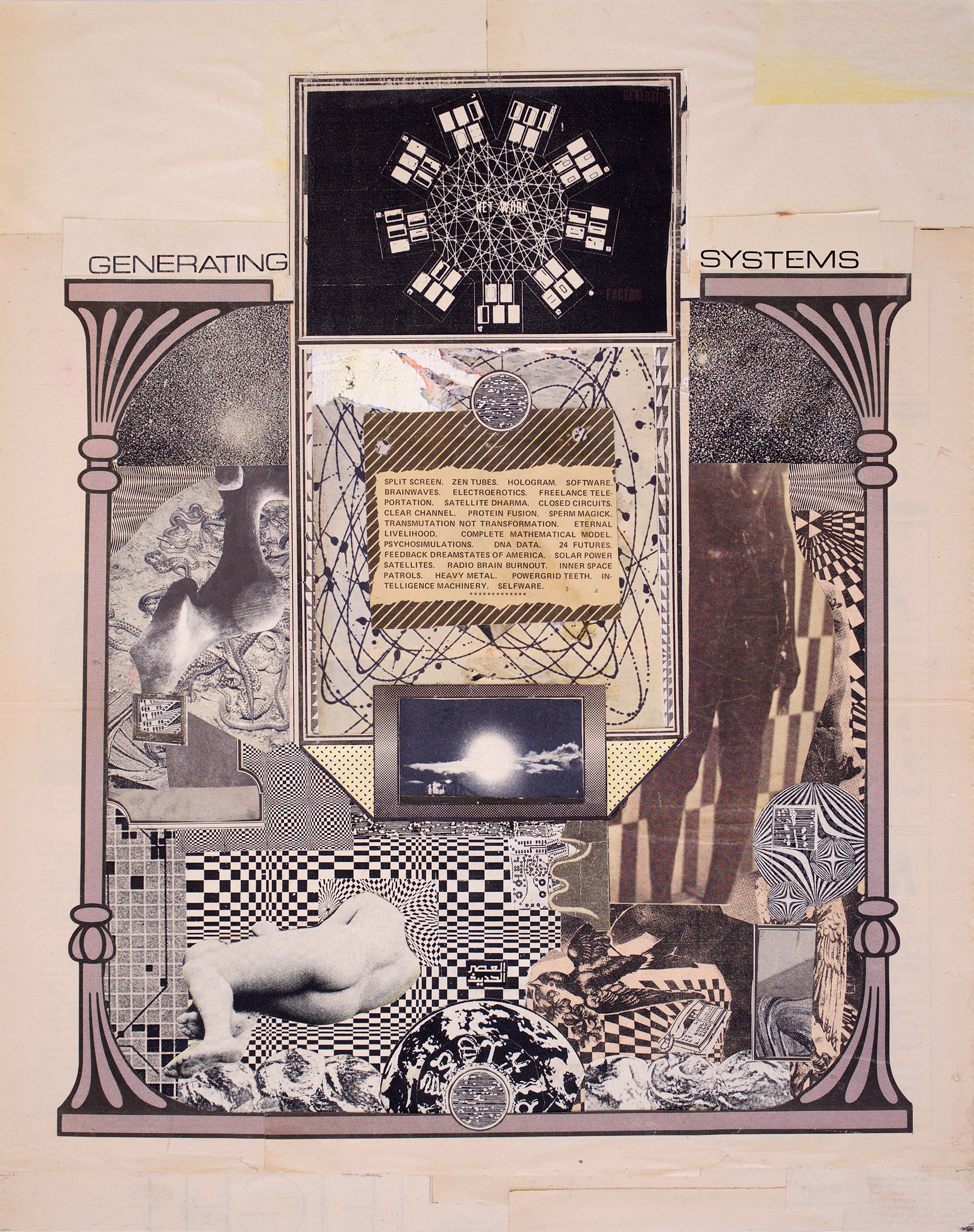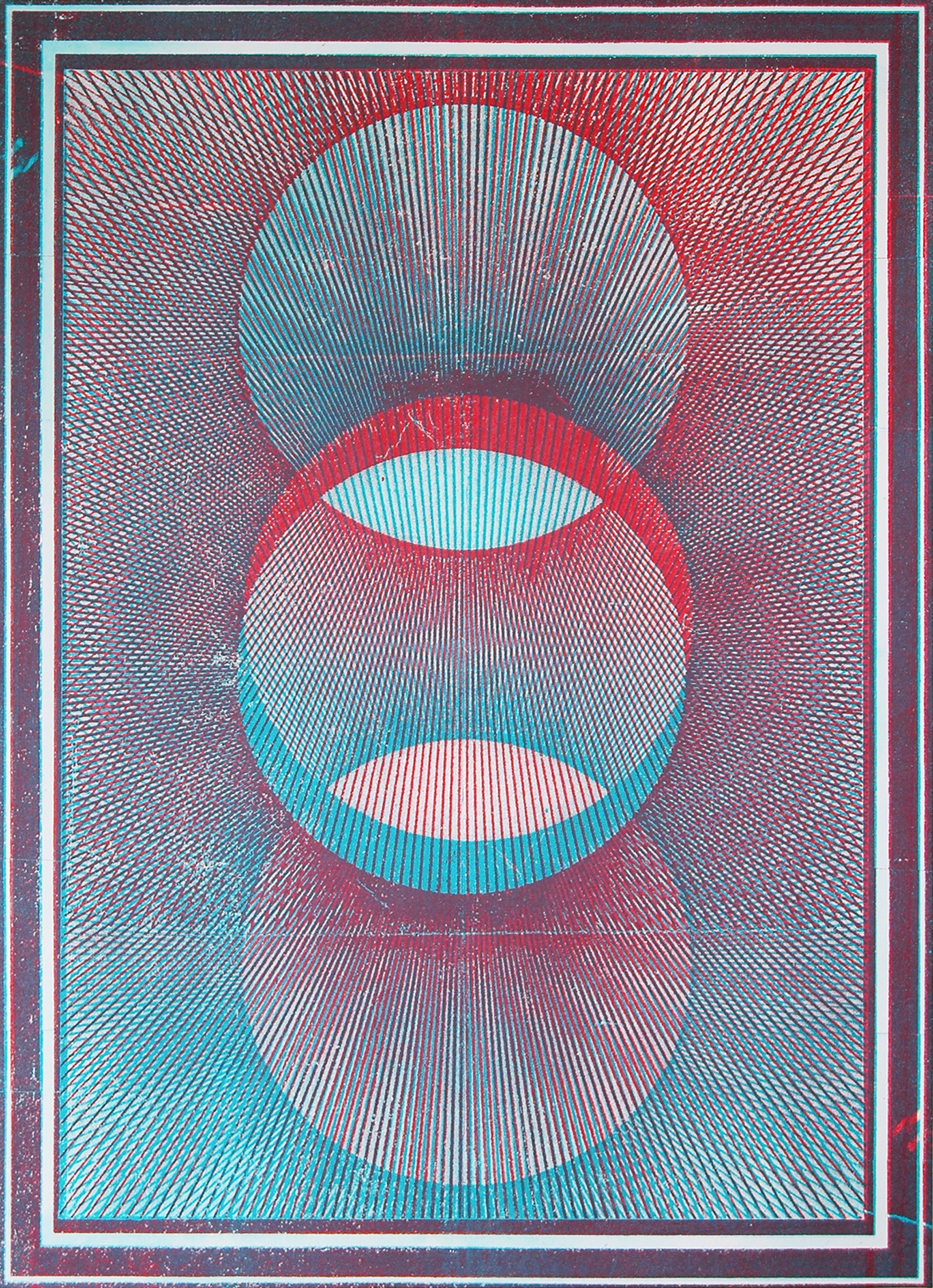 Romer Young Gallery is pleased to present its fifth solo exhibition with Berlin artist Gwenaël Rattke. The Human Error presents a selection of work made between 2008 and 2018, a period of time that marks Romer Young Gallery's 10 year collaboration with the artist. The work is characterized by a continued dialogue and interaction between Berlin (where Rattke lives and works) and San Francisco, a city which greatly informed and influenced the artist's body of work. There will be an opening reception for the artist this FRIDAY, June 15, 6-9pm.

The earliest works in the exhibition belong to the series of xerox and magazine collages. Later collages became blueprints for silkscreens. And in the most recent work, Rattke utilized his earlier silkscreens by cutting them up and reconfiguring them into collages. Perhaps what unifies the artist's process throughout the years is a central interest in the printed page (discarded paper, found printed matter and images, old magazines and photocopies). As an extension of this, there has always been an open dialogue with graphic design codes and a reference system to the history of poster art and underground publications.

Although Rattke's work always draws from a collection of references, preoccupations, thoughts and art, the great inspiration for this exhibition is the reflection of a decade past and the opportunity that time presents for personal assessment. The works in the exhibition are hand-made, sometimes very controlled, sometimes open to the element of chance that the technique of collage so wonderfully provides. "There is a lot of joy when I think back on the production of the work but there may also be errors or at least there have been shifts in perspective since the moment they were produced. Reflection is an exercise in acceptance...Perhaps learning to love our imperfection is the key to more fully accepting ourselves." At the very least, errors can serve as pointers in terms of learning, evolving and developing further. Furthermore, the "human error" may be something that simply sets us apart from the machine.

The age of increased digitization and automatization hints at the way in which the human is less productive than the machine, less reliable, and presents too many "human errors." As a potentially greater liability and burden for our economic system, is the human at risk of becoming obsolete? Faith is being invested into artificial intelligence and will take on an increasingly central role and replace (or at least greatly assist) human activity in innumerable domains in a not very distant future. With this fast-paced transformation, ancient human traditions and skills will disappear, among other things. The notion of work will continue to shift with increased digitalization and it remains unclear if automatization will free humanity or dominate it. Will it make lives easier or more complicated? And who will profit from it? Work is a central identity builder and a form of social interaction - what will happen if this disappears in terms of identity and economic survival for the majority of the population?

Rattke also reflects on the currents of political thought and visions that he finds are resurfacing as of late, promoting old simplified solutions to the world's complexity. "With the memory of World War II still so present, some of these ideas have been gaining traction in Europe and in other parts of the world. Some past 'human errors' are being made or attempted again. The idea that such human errors are cyclical in history and that memory of trauma can be discarded so quickly are depressing thoughts. I am often uncertain how to position my thoughts, actions and emotions regarding these developments, a constant struggle and tension between fear and faith."

Perhaps the words of San Francisco poet Kenneth Rexroth are of guidance in this climate and a reminder to remain positive and constructive on a personal scale, however small that may be: "Against the ruin of the world, there is only one defense—the creative act."

For additional information, please contact the gallery at 415.550.7483 or email info@romeryounggallery.com.