THE SEARCH FOR AN UNATTAINABLE BEAST...
Chad Stayrook
December 10, 2010 - January 15, 2011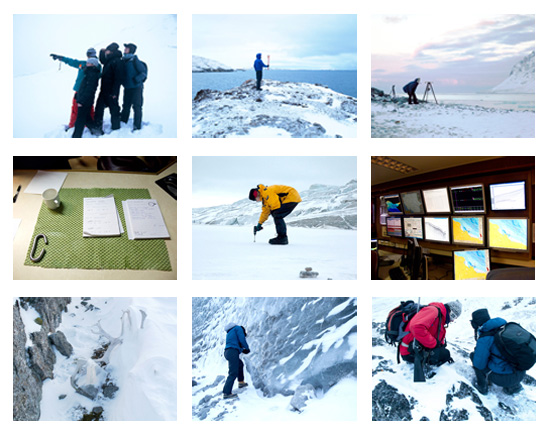 "Something happened on November 12th 2009 in an airplane high above the Atlantic Ocean. Something long since lodged in my brain found its way down around my right eyeball, seeped inside of my gums, and forcibly pushed itself out through my 1st molar. The journey of this something cracked open a chasm in my tooth that spewed forth an awful tasting reality and, a pair of vice grips later, left a gaping hole where said strong and stable tooth once held its ground. Everyday my tongue finds its way into this gummy void and reminds me that out there, somewhere, there is something. I'm going to find it." – CHAD STAYROOK
ROMER YOUNG GALLERY, formerly Ping Pong Gallery, is pleased to present its second solo exhibition with New York based artist CHAD STAYROOK. In "The Search for an Unattainable Beast", Stayrook uses the loss of his tooth as a catalyst for an adventurous journey into the unknown. Consisting of video, photography, drawings, journals, sculptures, installation and performance, the artist's search centers on his quest to secure the unattainable: a journey towards understanding something larger than himself through scientific ambiguity and the battle between man and nature. This exhibition represents his journey north.
Stayrook traveled to the far reaches of the earth in search of the thing responsible for his missing tooth. Having first experienced the symptoms on a flight between Amsterdam and New York City, North seemed the most logical place to begin. Using refined reasoning techniques, the artist was able to infer that due to the direction of the Gulf Stream, anything deposited in the North Atlantic Ocean would likely end up in the North Pole. Alongside a team of scientists and artists, Stayrook boarded the Noorderlicht (chosen for its Dutch roots), and set sail for the 80th parallel. This exhibition chronicles 13 days of the artist's sea and land excursions around the Svalbard archipelago in the Arctic Circle.
Using humor and absurdity as tools for interpreting the unknown, "The Search for an Unattainable Beast" is about the human struggle to find meaning, happiness, and salvation. In the context of this project, the artist discovers as much about the futile nature of such a search, as he does about the liberation that can be found within such futility.
New York based artist Chad Stayrook received his B.F.A. in Sculpture from Ohio University and his M.F.A. in New Genres from the San Francisco Art Institute. He has exhibited extensively throughout the US in New York, San Francisco, Philadelphia, and Washington D.C. and internationally in the UK, Netherlands, and South Korea. He was an artist in residence at the Tin Shop Studio in Breckenridge CO, Jamaica Center for Arts and Learning's Studio LLC program in Queens, NY. Stayrook is also an independent curator and a founding member of the Bandwagon artist collective.